International Foundation Course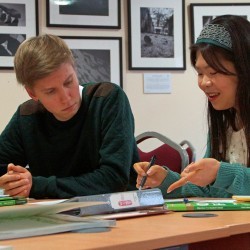 The International Foundation Course (IFC) is a programme of study for students from non-English speaking countries, primarily designed to equip them with sufficient skills in English to progress confidently on to further theological study, or simply to interact more effectively in both Christian and secular environments.  The IFC provides a comprehensive, seminary campus experience. You will feel fully part of the family at WEST, 'rubbing shoulders' not only with theological students but also with members of our world-class Faculty. You will have access to all our support, study and leisure facilities on campus, and those attaining the highest awards will be eligible to enter UK university validated degree schemes at WEST.
Course Features
6 month programme with start dates in January and July
15 hours of English classes per week plus regular, individual tutorial sessions
Expert exam preparation for University of Cambridge ESOL Certificates
Instruction in UK cultural and religious contexts
Dynamic Bible Overview two days a week throughout
Christian Doctrine and World Mission tracks for more advanced students
Private tutoring available (at extra cost)
All teaching delivered exclusively by fully qualified native English speakers
Fully supervised visits to UK Christian heritage sites and tourist attractions
English for Theology and Gospel Communication
The language element of the course follows the University of Cambridge ESOL criteria, and students may gain a qualification up to First Certificate level. The unique feature of the IFC is that it teaches English specifically for theology and gospel communication – with extensive use of biblical and other Christian texts.
Why choose the IFC at WEST?
As a student on the IFC at WEST, you will benefit from: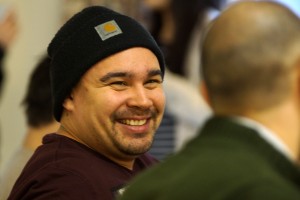 an internationally recognised course with high-quality teaching in all areas
a welcoming and safe campus environment with on-campus accommodation offered to all new IFC students
an active programme to help you become familiar with European culture and the local environment
regular morning worship and times of fellowship for spiritual growth
opportunities to get involved with and serve local churches and mission organisations
As part of our vibrant international community, you will be able to enjoy WEST's attractive grounds – as well as main meals prepared by our highly-regarded resident chef. College amenities include a fully-stocked theological library, Christian bookshop, study spaces, an IT suite, lounges, self-catering kitchens, laundry facilities and a games hut. The student community regularly organises social events such as movie nights, games nights and 'friendly' football matches. Places of outstanding natural beauty, including both coastal and mountain scenery, as well as ancient castles, museums etc. are within easy reach.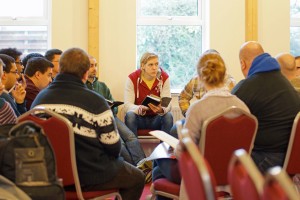 WEST is located in peaceful surroundings on the edge of the South Wales town of Bridgend. The School is only ten minutes by car from sandy beaches, and a twenty-minute car or train journey from both Cardiff, the capital of Wales, and the city of Swansea. Cardiff International Airport is easily accessible, while excellent rail and motorway connections mean that London is just two and a half hours away. Studying on the IFC at WEST provides a fantastic opportunity to improve your English, make friends from many countries and study the Bible together in a supportive Christian environment.
Fees
For Fees please see the Fees page. For information on applying for the scholarship or other related queries, please contact info@west.org.uk.
Why not apply now? It could be a life-changing experience!
Apply here for the International Foundation Course For any further information, please contact: Tim Steele (Programme Leader) timsteele@west.org.uk  (for European enquiries) Eunjig Yang (Course Administrator) eunjigyang@west.org.uk  (for non-European enquiries)